In this short but educative article, I'll be putting an end to several myths surrounding what people think; about going into the Tech space.
It's true that a lot of people think it's really hard going into the tech space and as a result, they never ever take the first step.
To back up my research, I did an online survey asking several individuals the reasons why they do not want to dive into the tech space, or should I say why they refuse to be techies.
The result of the survey turned out to be pretty crazy and you will get to find out, before the end of this publication.
KEY TAKEAWAY
Tech Space is not meant for only people with exceptional knowledge and skill sets.
Not all Tech careers involve coding and programming.
Joining Tech communities is a great starting point.
There are free resources online to get you started in any tech field.
Tech skills are not rigid, they are fluid.
Most times, the tech space may seem a lot scary due to the misconceptions that people have had about it. 
According to them, only those with an exceptionally high level of knowledge and experience should attempt to go into tech.
However, this is really not true.
So that you don't fall for any of these so-called "myths," I'm going to be revealing some of these myths that are certainly not true, so you don't have to believe them.
The terms "Tech bro" and "Tech Sis" are usually very pleasant to hear most times, and the typical Nigerian has a vague understanding of what it entails and also what is involved in the technological sphere.
This has really made people in the technology industry look more advanced or smart when compared to an average person who knows little or nothing about tech.
It was during the COVID-19 pandemic period that people's eyes began to open and they suddenly realized how important it is to have some kind of technological expertise.
There are so many people who are interested in entering into the tech sector, but some of them already have an inaccurate perspective on what it really means and how to get started.
As a result, they venture into the darkness of thinking and believing these myths I'm going to be revealing to you, today.
Myths about Going into the Tech Industry
Before I go further, I will like to advise you to keep an open mind as you read this article, and please do not also forget to drop a comment,  opinion, or suggestions in the comment section just below this article.
For the first myth, my survey returned with 70% of my audience saying that;
1. Everything has to do with programming and coding
Well, it's no news that this is the first-word people say whenever the word "Tech" is presented to them.
But the truth is that it's not entirely correct, yes there are some areas of tech that involves coding and programming. however, it does not apply to every area of tech.
In fact, there are some niches in the tech space that don't require you to know a thing about computer programing or coding in general.
Some examples of these niches include;
UI/UX design
Graphic design
Motion design
Video production and editing.
Content writing
Copywriting
Blogging
technical writing and so much more.
It is also worth knowing that these tech skills are in huge demand and will continue to see higher demand as time goes on.
So, if indeed you have so much interest in tech but you dislike coding or programming, you are very much welcome to the Tech space.
You just have to find the sector of tech that resonates well with who you are and start from there.
The second myth is;
2. It needs YEARS of Experience.
As with all professions, experience plays a great role in making a person a professional or an expert in whatever field he/she finds themselves in.
However, to get into the tech space, you don't need a lot of experience like you think.
You just need to know what skills you want to learn, work on yourself, and do it over and over again.
And if you are thinking of starting a career in a technology company or firm, all your boss simply needs to know about you, are your skills and how well you can make good use of them.
He doesn't necessarily need your experience. All he wants is your skills and what you can bring to the table to help promote the company.
3. Tech is expensive to learn.
I don't think for a second that this is true, with the bulk of free knowledge available on Youtube today; almost anyone can learn whatever tech skill they choose to.
It won't break the bank to teach yourself these tech skills.
There are countless resources available online for free that can make your tech dream a reality.
Some examples of these platforms where you can learn some tech skills are;
If you can use these learning resources consistently and effectively, you will eventually master any tech skill you're studying.
In addition, don't be afraid to apply for Tech Jobs as you keep learning on the go.
4.  Tech Jobs don't Last.
This tech myth is not entirely true because there's no job that is said to ever be there forever.
However, from the evolution of man to this present age where we find ourselves now; technology has always been seen to accompany us.
Therefore, this myth should absolutely be debunked immediately. Technology will certainly always be with us, therefore Tech Jobs will stand the test of time.
It's very advisable you pick a tech skill as soon as possible. Believe me,
Tech is the Oil that drives finance, progress, and comfort of our world.
5. Tech Jobs are Unstable.
The question is "what exactly is stable?" If there's anything we know to be constant, It is "change". Tech jobs are always in demand because of their ever-changing nature to amplify comfort and progress.
If there is anything to be said about in-demand tech skills, is that they are not limited to the "office."
It is not the end of the world if you get fired from your work at a corporation, regardless of the reason why.
As long as you have a Tech skill that is in high demand and can be sold, you won't have any problem finding a better one.
Everywhere you look and on a daily basis, new opportunities present themselves.
You can't be trapped for such a lengthy period of time. Opportunities can be found on a variety of platforms, including YouTube, LinkedIn, Twitter, and a great number of others.
All you have to do is network and join communities. They are everywhere in our environment.
6. Tech is not demanding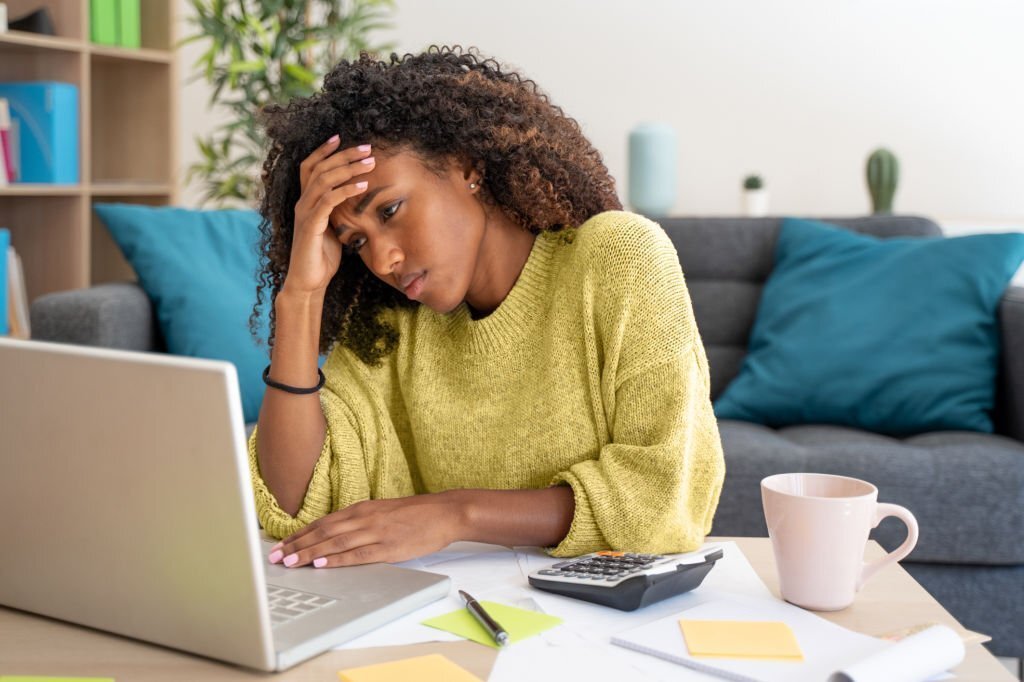 This is a really big misconception that has been flying around. In fact, there is no line of job that will not require something of you in some capacity.
It may be a matter of your time, attention, or even the abilities you possess.
Only a few percent of the world's population go into tech because they are the percentage of people who have exactly what it takes to combat the demand that tech skills offer.
Having skills in any technological space requires a significant investment of time, effort, and energy.
7. Tech requires Certification.
The question should be what certification? Having a certificate is not a must. Most times, your high school diploma or B.sc or any other certificates are of no value.
Whoever is employing you is simply interested in what you know and what you are willing to bring to the table in terms of contributions and growth of the organization.
Be well-versed in your field, compile a resume, and market your expertise.
However, having a certificate is of personal preference, do what you will as long as your tech skill speaks volumes for itself.
8. Only Creative and Smart people Dive into Tech.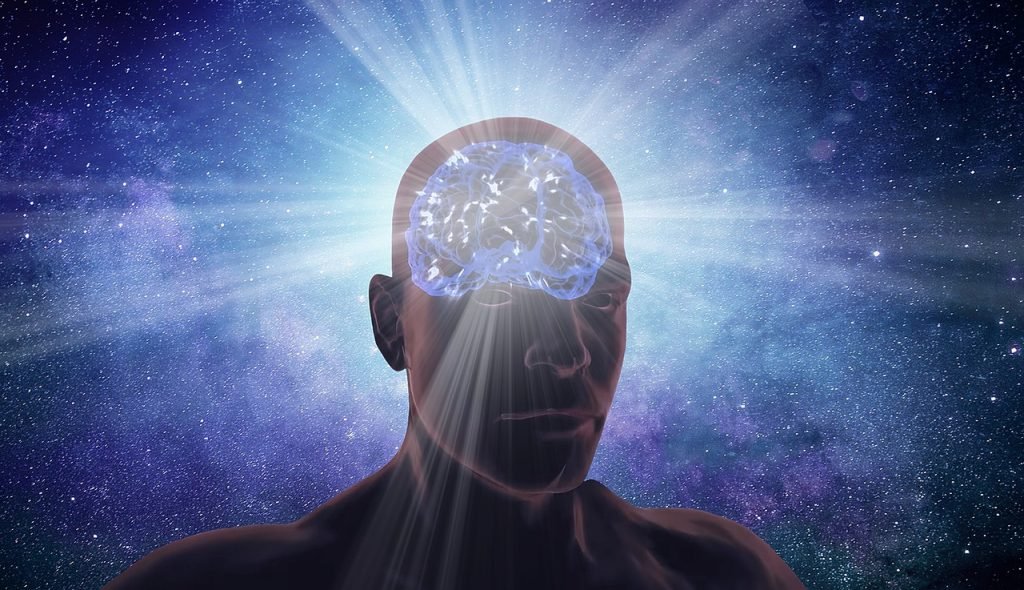 If you must know, creativity and smartness are all forms of skills that can be developed by anyone given the right application of knowledge.
In the tech industry, creativity thrives. Ideas are constantly being developed in the field of technology, and in order to put those ideas into action, one needs both creativity and a certain level of quality thinking.
This does not in any way stop you from learning or going into Tech. As you advance in tech, the more creative you become and the smarter you get.
9. You must be a Computer Expert
This is basically not true. Before engaging in some technical tech skills such as copywriting, content writing, graphic design, and others, it is not necessary to have a deep understanding of computers and their internal operations.
You don't need to be an expert to be able to use a PC, but you should at least be familiar with the fundamentals of a computer.
The more you make use of a PC the better you become with one. It still doesn't make you an expert.
10. All Tech Skills are the Same.
There is a school of thought that believes that all Tech skills are the same. However, this is not true.
A wide range of skills is required in the field of technology. Copywriting is not the same as programming, nor is project management the same as user interface and user experience design, nor is any other technical skill.
Others are of the opinion that it is solely concerned with programming.
There are a variety of tech skills that have absolutely nothing to do with programming at all.
11. It requires Huge Capital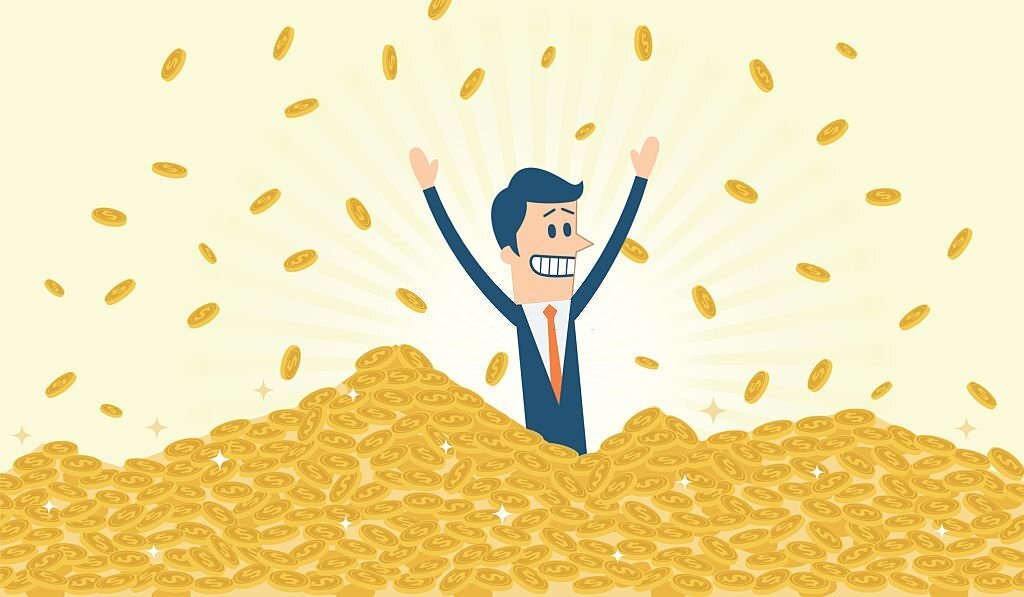 To get started, a relatively small amount of money may be required. You definitely need a connection to the internet and a phone or maybe a PC that can access the internet to be set to go.
For the purpose of increased accountability, you can consider working with a coach or becoming a member of a community.
It is always possible to gain technological skills at almost no cost at all as I explained in the number 3 tech myth.
12. You become a Robot.
Some believe that as soon as you get into tech, you automatically become a robot. No more sleeping, no more outings, no more fun at all.
This is not true at all. Going into tech does not diminish your humanity in any way.
It is possible for you to have a life outside of work, pursue your passions, find love, socialize, cook, clean, sleep, and engage in whatever other activities you deem appropriate.
This blame should not in any way be placed on going into tech.
13. You have to Work under Someone or in a Company.
As a techie, you have the option of working on a freelance basis.
You are not obligated to submit to a corporation or to work for them exclusively in any capacity.
Depending on the terms of the contract that both sides have agreed to, you may work for a variety of different people.
Tech skills are fluid and not rigid.
Wrapping up,
Tech skills should be taught to anyone that cares to learn. Being a techie is not reserved for a particular kind of individual.
Everyone, regardless of how little they know, has a skill that can be used in the tech space.
Some people argue that technical skills ought to replace the traditional 9 to 5 employment because the latter is a time waster. Others, on the other hand, think that having a job that they go to from 9 to 5 is fulfilling for them.
It is totally up to you to decide.
With these few points of mine, I hope I've been able to debunk the myths that have stopped you from going into tech. If for any reason, I missed a point or two, feel free to drop a comment in the comment section below.
I'll be super happy to respond to you. In the coming days, I'll be publishing a series of articles on the first steps you need to take in learning any tech skill.